Do you have a large .pst file or .ost file?
You can reduce your *.ost or *.pst file by reducing the amount of time you cache your mail data for, or by archiving older emails.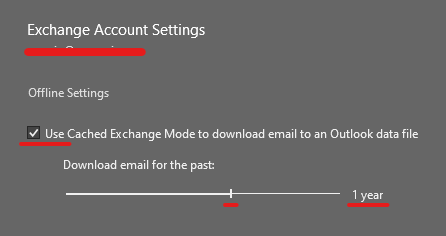 If you have a large .pst or .ost file, you may experience application pauses while you perform typical operations in Outlook. These typical operations include reading, moving, and deleting email messages.

When you use Outlook, the following *.ost size guidelines generally apply:
Up to 5 gigabytes (GB): This file size should provide a good user experience on most hardware.

Between 5 and 10 GB: This file size is typically hardware-dependent. Therefore, if you have a fast hard disk and lots of RAM, your experience will be better. However, slower hard disk drives, such as drives that are typically found on portable computers or early-generation solid-state drives (SSDs), experience some application pauses when the drives respond.

More than 10 GB: When the .ost file reaches this size, short pauses begin to occur on most hardware.

Very large (25 GB or larger): An .ost file of this size increases the frequency of short pauses, especially while you are downloading new email messages. However, you can use Send/Receive groups to manually sync your mail. For more information about Send/Receive groups, see the "Are you synchronizing many RSS feeds?" section.
Slow and Disabled Add-ins
First, try running Outlook in Safe Mode.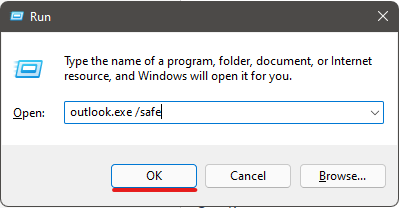 If you find you run into fewer performance issues, try disabling plugins under File >> Info >> Options >> Add-Ins >> COM Add-ins >> Go...
Disable All Add-Ins and enable one at a time until you run into the problem Add-In.
For more in-depth troubleshooting, please ask Movaci Service Desk for a remote support session to troubleshoot Outlook performance.
How to troubleshoot performance issues in Outlook (microsoft.com)